The new Bohr- and Frässpecht BFS 8132
by SCHEER | KOCH!
The tried and tested SCHEER-woodpecker is widely appreciated and frequently in use.
Based on this construction, the Hans Koch GmbH developed a new machine that is not only able to "drill – glue – dowel" but also carry out all required frontal routing. This includes dovetail, ridge, groove, dowel on several levels and the routing of free contours and pockets.
The BFS is faster than any of its predecessors with a dowel insertion speed of 54 per minute. The spindle guided Z-axis ensures full mobility on all three levels, and the wood dust insulated linear guides prevent the settling of sawdust. Drilling support is provided by one drill/routing motor, which is supported by the dowel insertion station. As an option, further drilling motors and dowel insertion stations can be installed. The separate flip fences allow alternate operation and sensor start-up for instantaneous operation and increased productivity. Adjustable clamps will ensure securing even the smallest workpiece.
​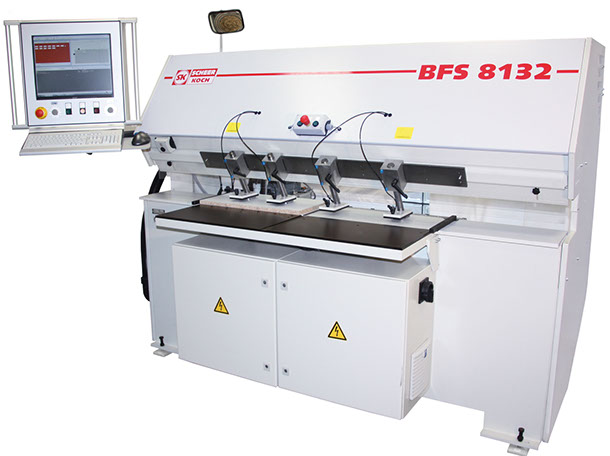 The core of the machine (the hard-wired contol cabinet) contains the latest drive technology from BECKHOFF compact controllers as well a BECKHOFF industrial computer, offering smooth operation by uninterruptible power supply (UPS) and safety-SPS, even after disruptions like power cuts or power surges.
The operator controls the machine using the tried and tested NC Studio within Windows Embedded 7.
For additional precision - axes and RPM are individually adjustable.
Downloads
BFS Bohr- and Frässpecht BFS 8111 - 8133-V
​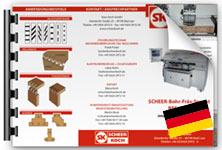 Flyer BFS 8132